Stay prepared with a complete guide to making your home selling experience stressfree, while educating you on every step of your journey.
10 - S T E P G U I D E
to Selling Your Home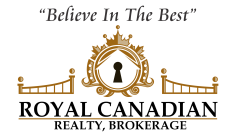 In real estate, timing is not everything but it does influence your home's selling price. Let's see if we can make timing work for you.
There are many reasons why a REALTOR® is essential when selling your home but which REALTOR® is best for you?
Find a REALTOR ® Who is Right for You


The "Listing Agreement" authorizes your REALTOR® and their brokerage to market and sell your home. This agreement serves three purposes.

I am an entrepreneur with a far-sighted vision having a truly passion-driven and goal-oriented outlook on my work. Providing flawless customer service achieved with excellence is my topmost priority which I try to achieve through a quality conscious mindset. As a true leader, I keep immense faith in my team and try innovative ways to pump dedication and confidence in them without compromising on the fundamental work ethics as I staunchly believe that 'Honesty perpetually remains the best policy' for any person/organization to be a pioneer especially in the field of real estate. In nut shell, I love to help others and don't fear facing unseen challenges which indeed drive me to walk off beaten track and take calculative risks, stretching both my professional vision and working capacity to great extent.

Royal Canadian Realty is a professional real estate brokerage. The atmosphere is welcoming and helpful. The staff in the front are courteous and polite. The broker Pushpinder Gill is very well spoken and easy to talk to. Within 5 minutes of speaking with Mr. Gill, I knew that I was at the right brokerage. 5 out of 5 stars. Work for you.
ROYAL CANADIAN REALTY, BROKERAGE*
905-364-0727 | www.royalcanadianrealty.com
Unit 1-2896 Slough St, Mississauga, Ontario, L4T 1G3
Our Team | Broker of Record | Contact us | Unique About us
ROYAL CANADIAN REALTY, BROKERAGE* independently owned & operated